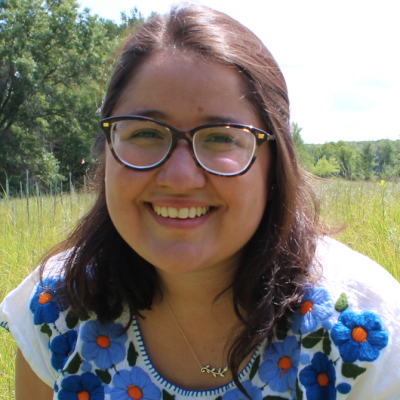 Postdoctoral Research Associate, Chung Lab
Lab:
3505 Miller Plant Sciences
Biography

I am a community ecologist that loves working in grasslands!

I am particularly interested in understanding whether global change and increased climate variability will lead to more difficult to reverse transitions in plant communities, including long-term changes in plant diversity. 

During graduate school I studied mechanisms that promote or prevent diversity loss after nutrient enrichment and cessation in Midwestern grasslands. As a postdoc I am now studying potential mechanisms facilitating shrub expansion in the Southwest.
Research

Research Interests:

At UGA I am developing individual based models to understand the role of plant-soil interactions at the ecotone transition between grasslands and shrublands at the Sevilleta National Wildlife Refuge in New Mexico.

With my mentor, Anny Chung, I am co-leading a cross-site synthesis working group to develop and inform theory on these difficult to reverse ecosystem transitions. Our group is funded by the Long-Term Ecological Research Network and hosted at the National Center for Ecological Analysis and Synthesis. 
Selected Publications
Education

Education:

PhD Ecology, Evolution, and Behavior. University of Minnesota, Twin Cities (2020)

BS Ecology, Evolution, and Behavior. University of Texas at Austin (2014)

BS Biochemistry. University of Texas at Austin (2014)