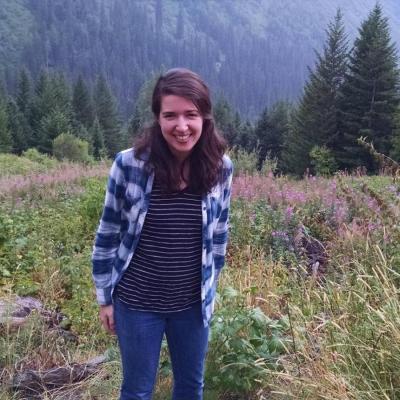 Postdoctoral Research Associate, DeMarche lab
Lab:
3610 Miller Plant Sciences
Biography

Meredith received her PhD degree in Plant Biology from Michigan State University. Her PhD work focused on the phenological and demographic responses to global change underlying invasion and extinction in tallgrass prairies. Now a postdoctoral researcher in Dr. Megan DeMarche's laboratory, Meredith is is investigating the relative roles of climate, phenology, and biotic interactions in population persistence of the alpine plant Silene acaulis.
Research

Research Interests:

I am interested in how the eco-evolutionary dynamics governing responses to global change shift across biological scales, including individual variation, population persistence, and macroecological patterns of extinction and invasion. I use a combination of population demography, manipulative experiments, comparative approaches, and natural history to tackle this question.
Selected Publications
Education

Education:

PhD, Plant Biology, Michigan State University, 2020

BA, Biology, English, University of Virginia, 2015