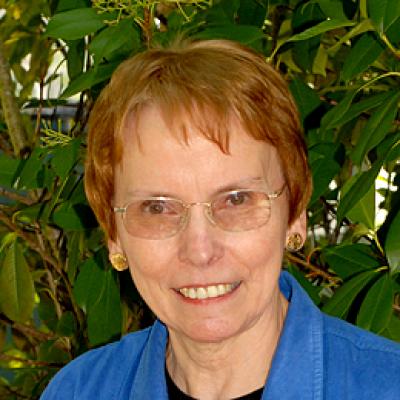 Research

Research Interests:

The research in my laboratory is directed chiefly toward ecological processes in wetlands, including factors affecting the structure and function of river floodplain and swamp forest ecosystems and of isolated depression wetlands (Carolina bays), responses of wetland communities to natural and anthropogenic disturbances, and ecological restoration of degraded wetland habitats. We are also conducting studies on the population biology and conservation of rare plants, especially species of the southeastern Fall Line sandhills region.

Grants:

Department of Energy. 2009-2010. Environmental protection of DOE lands: studies in long-term stewardship.
National Nuclear Security Administration (NNSA). 2008-2009. Baseline studies of water and soil quality, aquatic macroinvertebrate communities and vegetation in an area adjacent to the MOX Fuel Fabrication Facility construction site.
American Recovery and Reinvestment Act. 2009-2011. Alternative waste cap covers.
Strategic Research and Development Program. 2006-2009. Impacts of military training and land management on threatened and endangered species of the southeastern Fall Line/Sandhills community.
NNSA 2008-2009. H-02 constructed wetland studies – amphibians and plants.
Selected Publications

Selected Publications:

King. S. L., R. R. Sharitz, J. W. Groninger and L. L. Battaglia. 2009. The ecology, restoration, and management of southeastern floodplain ecosystems: a synthesis. Wetlands 29:624-634.
Sharitz, R. R. and D. P. Batzer. 2009. Wetland communities. Encyclopedia of Life Sciences. John Wiley & Sons, Ltd. http://www.mrw.interscience.wiley.com/emrw/ Invited article.
Mitchell, R., T. Engstrom, R. R. Sharitz, D. De Steven, K. Hiers. R. Cooper and L. K. Kirkman. Old forests and endangered woodpeckers: old-growth in the southern Coastal Plain. Natural Areas Journal 29:301-310. De Steven, D. and R. R. Sharitz. 2007. Transplanting native dominant plants to facilitate community development in restored Coastal Plain wetlands. Wetlands 27:972-978.
Meadows, A., D. Batzer, M. Alber and R. Sharitz. 2007. Savannah River, Georgia: Science to support adaptive implementation of environmental flows to a large coastal river, floodplain and estuary. Water Resources Impact 9:21-24.
Allen, B. P., R. R. Sharitz and P. C. Goebel. 2007. Are lianas increasing in importance in temperate floodplain forests in the southeastern United States? Forest Ecology and Management 242:17-23.
Education

Education:

Ph.D Plant Ecology, University of North Carolina 1970
Other Information