ABOUT OUR GRADUATE PROGRAMS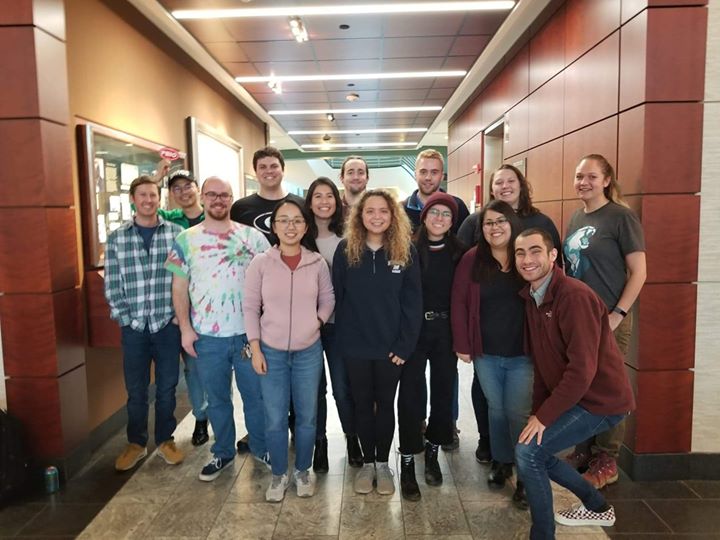 We pride ourselves in the breadth and depth of training opportunities in both research and teaching that we provide our graduate students in the Plant Biology program. Our faculty includes nationally and internationally recognized experts at all levels of biology, from biochemistry to global change. Many of our faculty have interdisciplinary research programs that span traditional areas. In addition, our program includes experts in fungal biology, insect evolutionary biology, bioinformatics, and discipline-based science education, providing our students with a unique breadth of opportunities in their professional training and research. 
We highly value teaching excellence among our faculty and students and prioritize training opportunities for students interested in improving their pedagogical skills. This commitment to fostering teaching excellence is exemplified by 13 of our current faculty having been named National Academies of Sciences Education Fellows. They earned this national distinction by participating in week-long Summer Institutes on Scientific Teaching (funded by the National Academies and HHMI) that aim to empower and inspire university instructors to transform STEM education. Scientific teaching uses evidence-based teaching practices and active learning techniques to enhance student learning and to attract more diverse students to research. We incorporate these principles also into our graduate classes that prepare our graduate students to be effective teachers. 
All graduate students have opportunities to serve as teaching assistants, but those with a particular interest in teaching can pursue an Interdisciplinary Certificate in University Teaching, and work with experienced teaching faculty and discipline-based science education researchers to develop independent teaching projects towards their certificate.
Effectively communicating Science in Research, Teaching and Outreach is more important today than ever to face the current global challenges. Communication does not just involve dissemination, care must be taken that the information resonates. We are striving to give our graduate students the tools to communicate their Science to different audiences and help them to convey their message in meaningful ways. Our graduate students also serve in science communication leadership roles through the Athens Science Observer and the Athens Science Cafe.

All Plant Biology graduate students are members of the Plant Biology Graduate Student Association (PBGSA). For more information on this organization please visit here.
Plant Biology graduate students are bound by the formal degree requirements of the Graduate School and are advised to consult a current edition of the Graduate School Bulletin for details and deadlines.