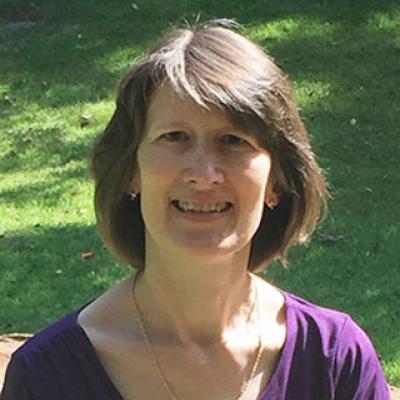 Distinguished Research Professor
Plant Biology; Crop & Soil Sciences; Institute of Plant Breeding, Genetics & Genomics
Lab:
Plant Sciences, Rm 4203
Office:
Miller Plant Sciences, Rm 4107
Research

Research Interests:

The research in my lab is targeted on enhancing our understanding of the organization of grass genomes, in particular wheat, millets and switchgrass, a biofuel crop. This is done through genetic and genomic analyses in the target species themselves, as well as through comparative analyses between crop and sequenced model genomes.

Grants:

DOE, Co-PI, 10/01/17 – 09/30/22, Center for Bioenergy Innovation (Switchgrass Domestication Team).

NSF-BREAD, PI, 06/01/16 – 05/31/20, Development of essential genetic and genomic resources for finger millet.
USDA-SCRI, Co-PI, 09/01/15 – 08/31/20, Persistence, survival and recovery of warm-season turfgrass selections for sustainable urban landscapes under limited irrigation and long-term drought.
Bill and Melinda Gates Foundation, Co-PI, 10/01/15 – 09/30/19, PEARL: Unraveling the molecular genetics of finger millet blast disease and existing resistance for the development of high-yielding resilient varieties.
USDA-Plant Feedstocks Genomics for Bioenergy Program, Co-PI, 10/01/15 – 09/30/18, Parallel analysis of Puccinia emaculata virulence and switchgrass resistance phenotypes.
DOE-Plant Feedstocks Genomics for Bioenergy Program, PI, 09/01/13 – 08/31/19, Unraveling the genetics of two key biomass traits that differentiate upland and lowland tetraploid switchgrass ecotypes, colonization by mycorrhizal fungi and frost tolerance.
Selected Publications
Education

Education:

Ph.D Grass Comparative Genomics, State University Ghent, Belgium 1992
Other Information

Of note:

Fellow of the Crop Science Society of America (2019)

Distinguished Visiting Scientist Fellowship, CSIRO (Jan – July 2018)

D.W. Brooks Award for Excellence in Research (2017)

UGA Creative Research Medal (2017)

Fellow of the American Association for the Advancement of Science (2016)

ISIS Fellowship (Dec. 2000 - March 2001)

STAFF Visiting Research Fellowship, Japan (Jan - March 1998)

BBSRC Fellowship (1996-2001)