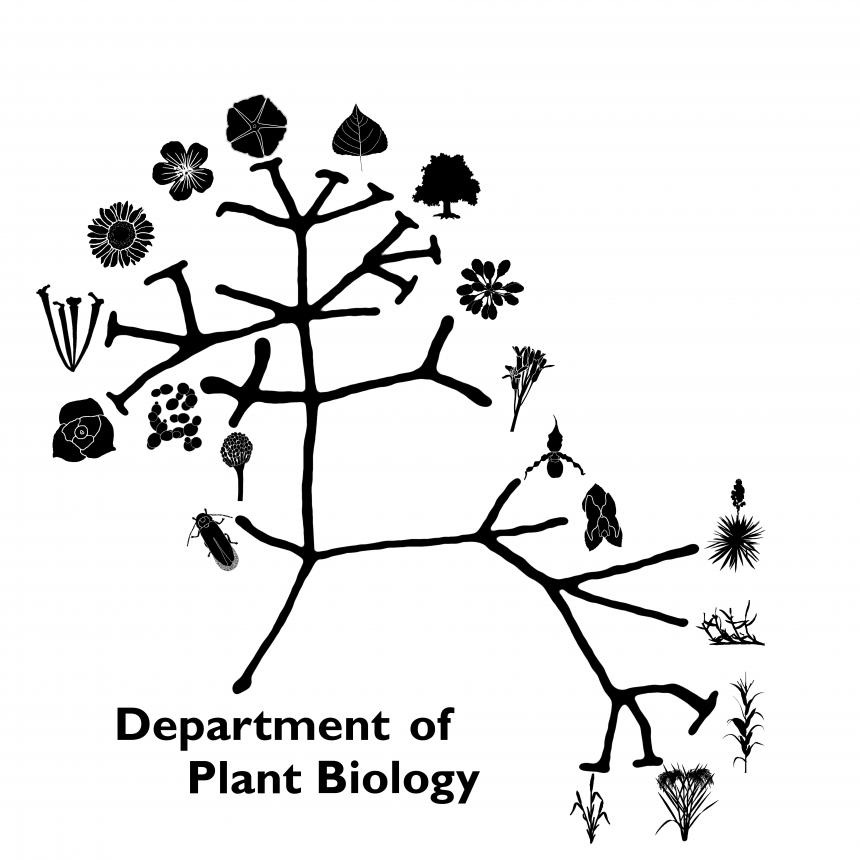 Department of Plant Biology Diversity Statement
The Plant Biology Department at the University of Georgia strives to provide an open, inclusive and supportive intellectual environment for all students, postdocs, staff, and faculty to identify and address cross-cutting fundamental challenges in plant and fungal biology.
PBIO faculty and students participate in several broader DEI initiatives that include the Aspire Alliance iChange Network, the DeLTA project, Advocates for Anti-Racism in Life Sciences at UGA, and Graduate Research Assistants Diversifying STEM. Additionally, the PBIO Diversity, Equity and Inclusion committee, a group of 11 faculty, staff, postdocs and graduate students, meets monthly to review strategies for inclusive recruitment and retention in our department:
Douda Bensasson (Faculty)
Philip Bentz (Grad Student)
Anny Chung (Faculty)
Chelsea Hargroves (Staff)
Jim Leebens-Mack (Faculty)
Simone Lim-Hing (Grad Student)
Michelle Momany (Faculty)
Brad Nelms (Faculty)
Tom Pendergast (Senior Research Associate)
Justine Rojas (Grad Student)
Meredith Zettlemoyer (Postdoc)
If you want to send a message to the whole committee, please email dei@plantbio.uga.edu.
The committee invites members of the Plant Biology community to submit anonymous comments, concerns, and suggestions related to diversity, equity, and inclusion HERE.
To report instances of discrimination or harassment, please contact the Equal Opportunity Office.
 
Diversity, Equity, and Inclusion Resources
DEI Related Training
Trainings received in our department from UGA and beyond:
UGA's Faculty Search Committee Training
UGA's Faculty Search Committee Training teaches attendees about best practices and policies that align with UGA's mission in recruitment. Implicit bias training and standardized faculty search procedures comprise part of the program, as well as resources and strategies for attracting highly-qualified candidates to enrich our diverse and inclusive work environment.
The Safe Space program at UGA is a three and a half hour training for faculty, staff, and students who are interested in learning about gender and sexual identity, homophobia, heterosexism, and how they can provide support and work toward being an ally for the LGBT community. Upon completion of the training, participants may be issued a Safe Space sticker for their office space as a visible indicator to visitors that they are LGBTQ affirming.
UGA Certificate of Diversity and Inclusion
The Certificate in Diversity and Inclusion (CDI) engages UGA faculty and staff in building capacity to contribute to and sustain a diverse and inclusive campus environment. The CDI is offered in partnership with the Human Resources Training and Development Department and other diversity-related offices and programs across the institution.
Optimizing the Power of Mentoring (OPM) 101: University of Minnesota, Clinical and Translational Science Institute
The OPM 101 module defines different types of mentoring models that are applied in research settings, summarizes the roles and responsibilities of research mentors, outlines steps for navigating the core phases of a mentoring relationship, offers strategies for supporting mentees' intellectual, professional, and psychosocial development, and includes online activities designed to help address specific mentoring challenges.
UGA DEI INITIATIVES
The Graduate School seeks to create a more diverse graduate student body at the University of Georgia (UGA) by promoting opportunities in graduate education to all populations. The UGA Graduate Feeder program, which began in 2008, provides a supportive transition for undergraduate students as they learn about applying to graduate school and as they begin to assume the role of a graduate student at UGA.
UGA First-Gen Graduate Student Success
The University of Georgia Graduate School celebrates the accomplishments of our First-Generation graduate students who chart new pathways for their families and communities. First-Gen  graduate students demonstrate resilience and innovation in navigating institutional spaces. We seek to affirm your experiences and hope this webpage provides a launching point for locating useful resources and finding community within the UGA family.
Application Fee Waivers for Future Students (UGA)
Preparing Diverse Populations for Graduate Admissions
Applying to graduate school can be a challenging process. This program is designed to help facilitate the successful completion of your graduate school application. Through interactive presentations and group discussion, you will be provided with practical and timely information to help navigate this journey.
Graduate Certificate in Diversity, Equity, and Inclusion
Broaden your cultural knowledge base, acquire a multidisciplinary foundation, and develop multicultural and social justice leadership skills with our Graduate Certificate in Diversity, Equity, and Inclusion. This 15-hour certificate includes one core course (3 hours) and four courses of electives (12 hours).