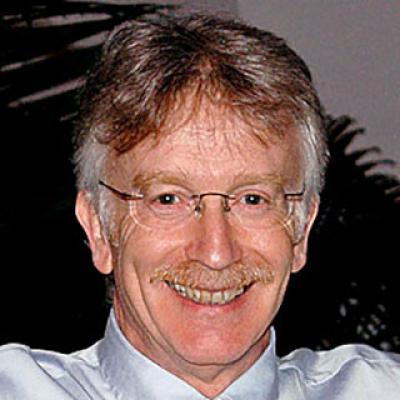 Courtesy Faculty in Plant Biology
(home department: Biochemistry and Molecular Biology)
Regents Professor and Director CCRC, UGA Lead, DOE BioEnergy Science Center
Office:
2020 CCRC, 315 Riverbend Road
Biography

Dr. Alan Darvill is Regents Professor of Biochemistry and Molecular Biology, Senior Faculty Fellow, and Director of the CCRC, which he founded with Peter Albersheim in 1985.  He is also Director of the Department of Energy (DOE)-funded Center for Plant and Microbial Complex Carbohydrates, Director of the UGA Bioenergy Systems Research Institute, and is the UGA Lead in the DOE-funded BioEnergy Science Center.  Dr. Darvill was elected Fellow of the American Association for the Advancement of Science in 2010 and was the recipient of the Lothar Tresp Outstanding Honors Professor award in 2012.  In addition, Dr. Darvill served as chairman in 1994-95 of the Carbohydrate Division of the American Chemical Society, and was appointed a member in 1993 and chairman in 1996 of the Martin Gibbs Medal Committee of the American Society of Plant Physiologists.  He has served on the editorial boards of Glycobiology and of the Plant Journal for Cell and Molecular Biology, and has recently been named an editor of the text Essentials of Glycobiology 3rd edition.  Dr. Darvill received the Outstanding Faculty Award of the UGA Chapter of the Golden Key National Honor Society in 1995. 

   Dr. Darvill received his B.S. in plant biology in 1973 from Wolverhampton Polytechnic (England) and his Ph.D. in plant physiology in 1976 from the Aberystwyth University (Wales, United Kingdom).  His research focuses on the structure and function of the non-cellulosic polysaccharides of plant primary cell walls, and he has published over 200 refereed research papers.
Research